Protect Your Home from the Most Common Fire Hazards
4/5/2022 (Permalink)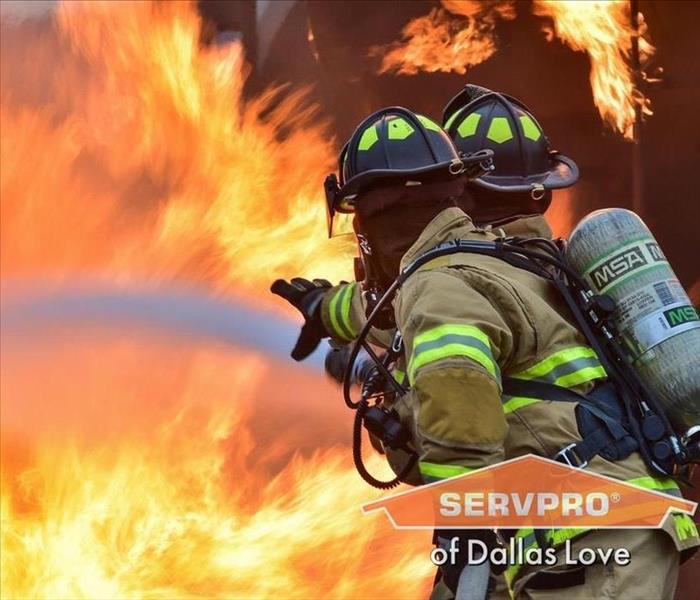 Our fire restoration professionals know how to remove the effects of fire damage, clean up water damage, prevent mold, and clean smoke and soot stains
Home fire hazards escalate from a single flame to spreading throughout a room and home within a short time. While fire hazards are preventable, they occur commonly in homes because of carelessness and negligence. In addition, fire hazards cause devastating aftermath effects — property destruction and death.
Here are some tips to prevent fire hazards and protect your home, business, and family.
Regularly Test Your Smoke Detectors
Smoke detectors act as the first line of defense from fire because of the early warning sign they give. These can be battery-operated or hardwired and will detect the faintest amount of smoke. There are also smart alarms to send alerts to your mobile device.
It is essential to conduct routine smoke detector checks every six months by pressing your smoke detector button. Weak beeps indicate that it's necessary to change the batteries.
Be Careful When Cooking
The kitchen is where most fire hazards are located. To protect yourself and your family from fire, minimize the dangers by not leaving food cooking on the stove unattended and keeping fabric items away from burners. Always be especially careful when using a deep fryer.
If you must leave the kitchen, turn off the oven and stop cooking. If there is somebody around, request them to watch over the food until you return.
It's also a good idea to keep the stove and oven clean to prevent a buildup of grease, which could potentially catch fire if it gets too hot.
Check Your Dryer's Airflow
Clogged filters or vents in a dryer can cause a devastating fire hazard. You can eliminate fire hazards in the laundry room by cleaning potentially flammable lint from the filters. Also, ensure that nothing gets stuck in the dryer because it can quickly overheat and catch fire.
Pay Attention to Cords
Electrical fires are another common reason for a house going up in flames. To reduce electrical hazards, always avoid overloading a circuit or plugging too many gadgets into an extension cord. Additionally, never operate any device that has frayed, chewed, or exposed cords.
But suppose you notice lights flickering for no reason, or they dim when you switch on an electric kettle. In this case, you should call an electrician to check your home's wiring.
Store Flammable Products Safely
Every day flammable items in the house like perfume, aerosol cans, hand sanitizer, and alcohol easily combust when placed near heat sources. Keep these products away from high heat sources like hot radiators and furnaces.
Be Cautious When Handling Candles
Candles must be used with care to avoid fire damage. Therefore, never leave a candle unattended. If you need to leave the room, extinguish the candle first. That is much easier than extinguishing a house fire because the candle tipped over.
Call us 24/7
SERVPRO has a team of experts in Dallas fire damage restoration. If your home has suffered any type of fire damage, call our team today at (214) 272-7600. Our fire restoration professionals know how to remove the effects of fire damage, clean up water damage, prevent mold, and clean smoke and soot stains.