Get Expert Help for Your Fire Damage Restoration Now
11/19/2021 (Permalink)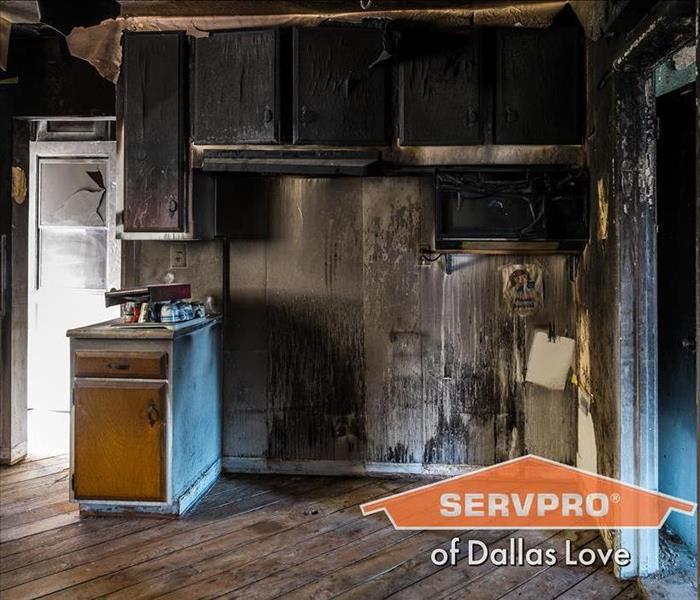 Fire damage can be catastrophic to your home. Once all living beings are accounted for, reach out to SERVPRO of Dallas Love for fire restoration.
According to the US Fire Administration, from 2019 to 2020, there was a $14.8 billion increase in fire damage losses. While many variables could have caused this increase, it can be assumed the increase may have been due to a lack of immediate action.
After a fire is out, you should always contact Dallas fire damage restoration services to help reduce losses. SERVPRO of Dallas Love is always ready to help and has been doing so for 35+ years.
Here's why you should always contact us soon after a fire.
Benefits of Dallas Fire Damage Restoration Services
With fire damage restoration, you'll receive many benefits as a result of our services. They include:
Cost-Effectiveness
As mentioned above, there was a near $15 billion increase in fire damage losses from 2019 to 2020 alone. If you consider the possibility that this increase was likely due to delayed action on the part of property owners, then you can see why urgency is necessary to help you save money.
By hiring Dallas fire damage restoration services right away, you can counter the damage done to your property and save yourself more money in the long run.
Maintain Property Value
Your property is an investment. To ensure your investment is secured, you always need to treat it with the best care.
In the aftermath of a fire, despite the damages, you can secure your investment with fire damage restoration. With an expert's touch, your home or business' foundation will become strong again.
Restore Beauty
Your beautiful property can become ugly immediately after a fire, but its beauty can be restored with restoration services. When it comes to soot-covered walls, floors, ceilings, and even textiles, you can count on SERVPRO to make these parts of your property gorgeous once again.
Get Dallas Fire Damage Restoration Services from SERVPRO Today
If you want to reduce your costs, maintain property value, and restore your property's look and appeal, call SERVPRO of Dallas Love right away after a fire.
Call us at (214) 272-7600 or fill out our online form.